Hummingbird Pin Felting Kit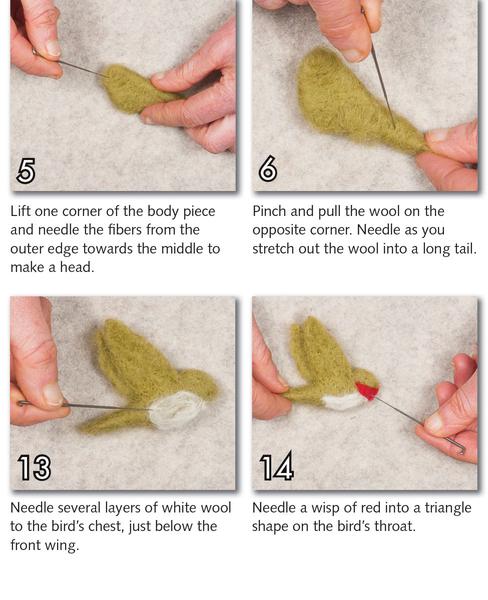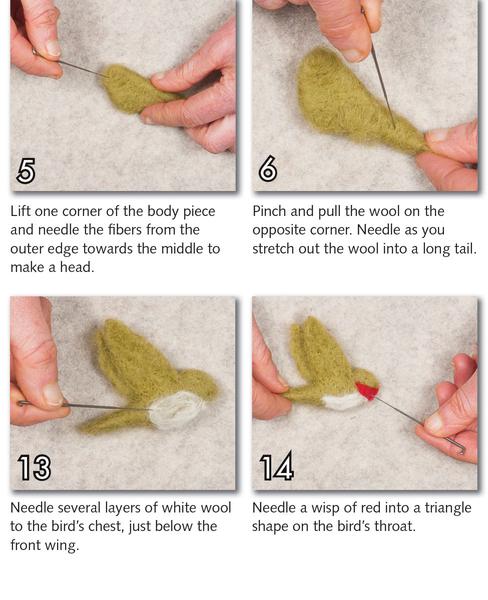 Hummingbird Pin Felting Kit
This needle felting kit will make one Hummingbird that can be worn as a brooch or pinned onto a favorite bag. Sew on a ribbon to hang as an ornament or glue on a magnet to give this bird a home on your refrigerator.

Finished size (approx.) = 3 in. x 1.75 in. This easy project will take 1 - 2 hours to complete.
What's in the kit?
- lima bean, red, black, and white wool roving
- 2 new felting needles
- beads
- photo instructions
- pin back
- wooden skewer

°°°°°°°°°°°°°°°°°°°°°°°°°°°°°°°°°°°°°°

You will need:
- foam pad work surface
- sewing needle, thread and a ruler
°°°°°°°°°°°°°°°°°°°°°°°°°°°°°°°°°°°°°°
Woolpets kits are made in the USA and contain a generous amount of luxurious New Zealand Corriedale wool roving. The step-by-step photo instructions make the assembly process very easy to understand and follow.

You will need a foam pad or sponge to use as a work surface. Woolpets foam pads are the perfect work surface for needle felting and will survive many projects.

Ages 10 and up and adult supervision recommended for those under the age of 13.